Air ambulance transport - Repatriation
We carry out frequent airport repatriations whereby we can either go airside to collect a patient from a plane or we can pick up the patient from the airport ambulance or medical centre. AMBULINE's medical repatriation team is highly trained and professional. Doctors, nurses and paramedics, appropriately qualified for the patient`s condition are available to escort patients throughout the world.
We are able to provide the highest levels of patient care, providing seamless standards of patient satisfaction and our exclusivity of operation ensures the highest levels of patient care and confidentiality. From pick up point to destination, it is important to have continuity of care.
Repatriating a patient needs careful organisation and medical expertise. AMBULINE's professionalism ensures safety and peace of mind for patients and their families.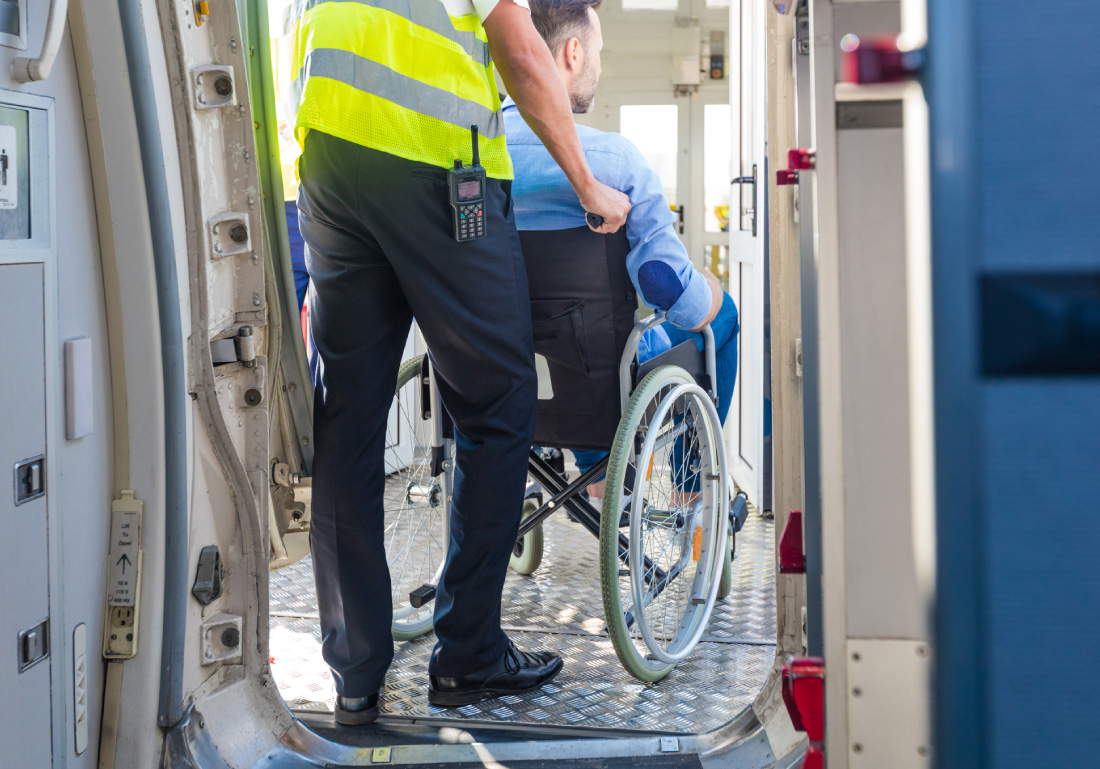 In addition to that, we are recognised as one of the leading and most trusted providers of bariatric services in Cyprus. We are regularly called on to deal with the challenges associated with this type of patient. A bariatric patient is someone 160kg or heavier. Our staff is specially trained, and they have access to appropriate stretchers and handling equipment in our ambulances to transport large patients.
Selecting AMBULINE can provide the security you need to ensure your loved one has all the medical attention necessary during their disabled transportation.